A review of the re-imagined Disney Wonder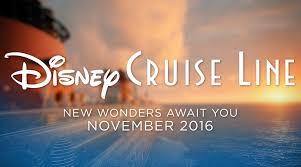 The Disney Wonder is now out of drydock and has just completed it's second cruise out of historic Galveston, Texas... which will be the Wonder's home port from now through January of 2017. I was fortunate enough to be on this 4-night sailing that featured three sea days and a visit to the island of Cozumel and would love to share some info about the enhancements featured on the Wonder. The kid's clubs (for ages 3-12) have been updated to include a Marvel Super Hero Academy, which will appeal to kids of all ages (& many Dads I suspect!). Also new is a section based on Frozen, where you can step inside "Wandering Oaken's Trading Post". Of course there is also Andy's room, complete with a Slinky-Dog slide. The kid's clubs are staffed by specially-trained youth counselors that will ensure your kids have a great time, whether they engage in free play thoughout the various club sections, or partake in the organized programming that is offered morning, noon and night. The best part is that the programming onboard is included with the cost of your cruise fare and reservations need not be made ~ the kids can check in and out as they wish.
Kid's aged 13-17 have two specific clubs as well, the Vibe is for the older teens (14-17 year olds) and the Edge, for the younger teens. These spaces are also immensely popular and my kids have made great friends whom they remain in touch with long after the cruises end during their time there. The next exciting update comes in the long-awaited restaurant onboard, Tiana's Place (which has replaced the former Parrot Cay location). I was blown away with our experience at this new location. There is live jazz entertainment throughout the entire meal, and both Tiana and Louis the alligator (from Princess and the Frog) make appearances. While the gumbo is oddly missing off the new menu, Tiana's beignets are the featured dessert.... they were honestly life-changing.
Next was the new stage spectacular, "Frozen", which is a Musical version of this beloved film, featuring the music that we have come to love and beautiful costumes and set design. The talented entertainment staff onboard the Disney ships never disappoints and they did a beautiful job telling the story of Frozen. As a regular cruiser aboard DCL I really appreciated having a new stage show and this was a highlight of my cruise.
Some other exciting updates include Dory's Reef, a water splash play zone, the Twist & Spout slide, an English Pub called the Crown & Fin, the "Chill Spa" teens-only version of the Senses spa (there is a "Bibbidi Bobbidi Boutique" onboard for the younger princesses) The new "Drawn to Magic" show at the popular Animator's Palette restaurant has also been added to the Wonder (it's already on the other three ships). Here each night guests become honorary animators and watch their drawings come to life in an exciting show that takes place throughout their meal. Although I've previously experienced this onboard other ships, it offers a unique experience each time you go as the art changes at each meal! It's always a great time.
Many other existing areas onboard were also enhanced and the ship really did look beautiful, especially decorated for the Holidays. As this was a "Very Merrytime" cruise, there were special events such as Gingerbread House making, visits with Santa Claus and holiday decor throughout the ship. The beloved Disney characters were available for festive meet & greets in their holiday-wear, which of course was adorable.
While I still prefer the Dream Class ships to the originals, I think they have done a great job modernizing a classic! All-in-all, I'm impressed with the enhancements onboard and know that our clients will be too. I had such a great time that I almost forgot we did not stop at Disney's private island paradise, Castaway Cay (which is by far the most popular port on any DCL itinerary).
If you would like to begin planning a Disney Cruise for your family please send me an email at lisa@aywvacations.com and I would be delighted to discuss all the wonderful options with you. We are currently booking through May of 2018 and the availability is better when you book early.