Where to stay on the ship?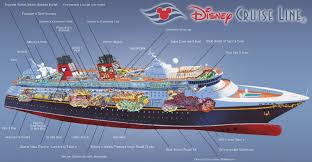 "They" say the better areas to have your stateroom location are higher and mid ship. Higher is supposed to be better for view, but honestly it's only mildly better. Mid ship will obviously put you more centrally located to everything and also has a bit less motion when the ship is tipping forward and back in higher seas. But as a general rule, big cruise ships do not have a huge amount of motion anyway! And even if you experience less motion in your stateroom, during your cruise you will most likely not be spending a lot of time there, except to sleep, change clothes, dropping things off, etc. You will mostly be roaming all over the ship to eat, watch shows, participate in activities, etc., so one way or another you will feel the motion of the ship. If you are prone to motion sickness, it may be possible for the motion to interrupt your sleep, but research suggests that people are least bothered by motion when they are lying down, so it's not likely it would affect you. Basically, no matter where you are on the ship, if the waters happen to be rough… you will notice some motion. With these great big engines that run these ships, you may also notice some slight vibration on the ship, it's a little more noticeable as you get closer to the rear and on the lower levels, but again it's nothing terrible.
So for me the most important thing to consider, more than worrying about motion, is the noise from the area above, below, and around your stateroom. This is where things can be an issue if you are a light sleeper or sensitive to sound. So being mindful of what is located on the deck above or below the stateroom you're interested in is a good idea. If you are just underneath the pool deck, you may find yourself awakened very early in the morning by crew members sliding deck chairs around as they prepare the pool area for the day. If you are on a lower deck just above or below the bars/lounges, you may find the thumping bass makes it hard to fall asleep in the evening. If your room is near the elevators you may hear a bit more noise from people coming and going. Most of the noises you here are not the end of the world, but it can affect some people more than others. A very broad and vague answer to the "where should we stay on the ship?" question is to look for a stateroom on the middle decks, between two other decks with staterooms above and below, or above or below an area that isn't in use early in the morning or late at night.