Halloween Costume Photo Contest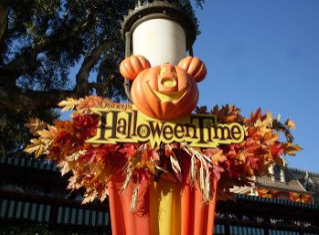 It's that time of the year again when we ask the question.... "what do you want to be for Halloween this year?"  If your house is anything like mine they want to dress up in something Disney!!!  SO, for all of you who's children (or even you) will be dressing up in something Disney related we have a contest for you!!
Between now and Oct 31st upload your photos of you or your children in their Disney themed Halloween costume to As You Wish Vacations Facebook page and share your photo with all your friends.  The photo with the most likes will win some Cars Land exclusive gifts!
In order to qualify you must:
Upload your Disney themed Halloween costume photo NLT Oct 31, 2012 to AYW Vacations FB page
Share this photo with all your friends and get them to "LIKE" AYW Vacations on FB
Have your friends who have "LIKED" our page "LIKE" your photo
Winner will be announced on Nov 1, 2012
It is that easy!  We can't wait to see all the fun, Disney themed costumes!!!!